Overview
Background
The Australian Broadcasting Corporation (ABC) approached students in the final semester of the Master of Interaction Design & Electronic Arts with a brief to come up with solutions for how the ABC could position itself as a co-creation platform in the next ten years (from 2016).
My Role
Team Lead, UX Designer, Video Producer/Editor
Duration
3 months
Tools
Illustrator, Photoshop, PowerPoint, Adobe XD, Premiere Pro, After Effects
Deliverables
Personas, Scenarios, User Journeys, Journey Map, Storyboards, User Flows, Interactive Prototype, Promotional Video
Problem
Like all broadcast media organisations, the ABC faces the audience fragmentation and disruption caused by online and mobile media options. It has moved in recent years to expand its digital platform, however it must continue to adapt to a constantly shifting landscape and would like to explore co-creation as a means to retaining audience engagement and diversifying its reach.
Solution
A platform that leverages relevant, emerging technologies that the ABC cannot afford to ignore over the next ten years.
Technology
I explored the emerging technology most relevant to creativity, collaboration and citizen journalism and concluded that the ABC could not afford to ignore four in particular.
ABC Ecosystem
I investigated the existing offerings of the ABC and looked for aspects that could be exploited in a co-creation platform.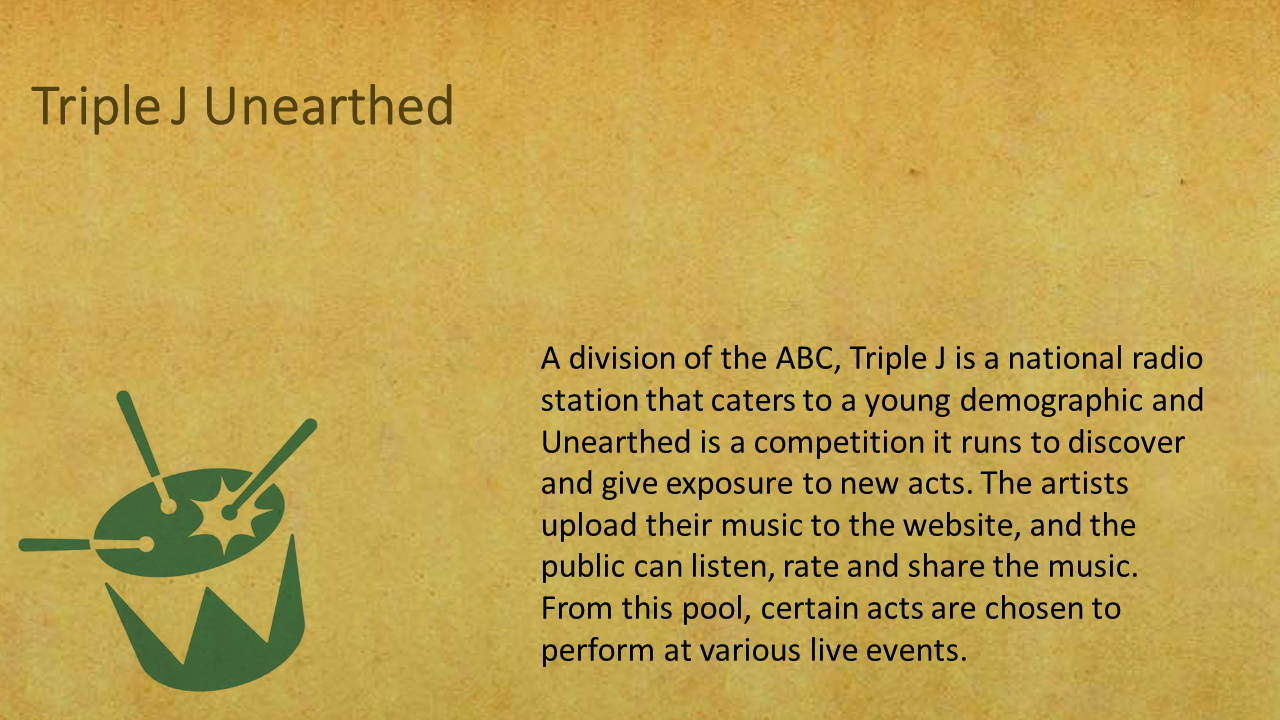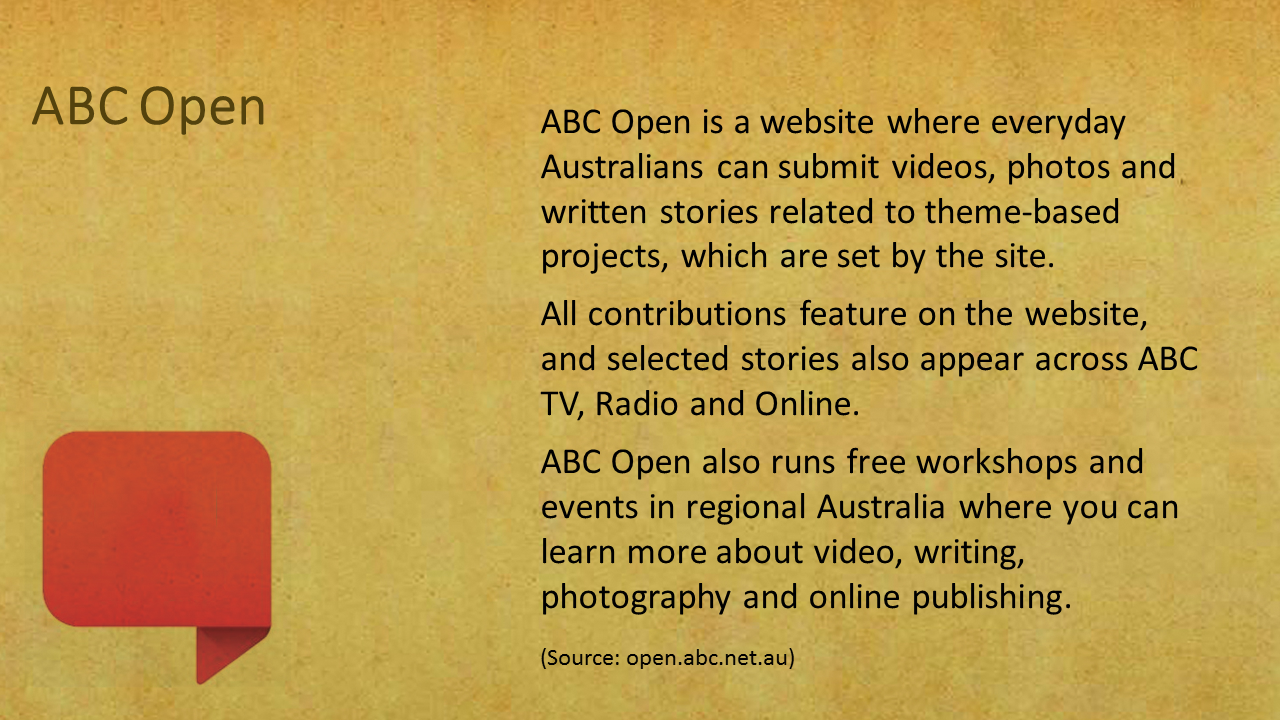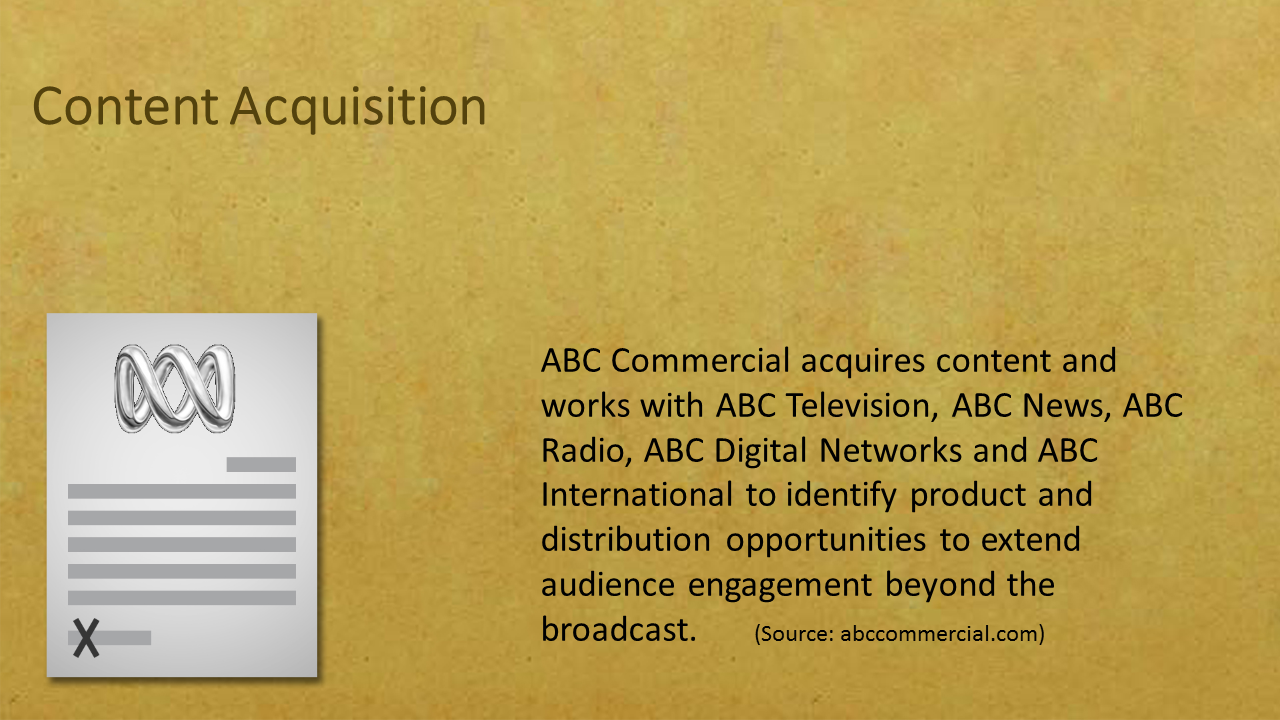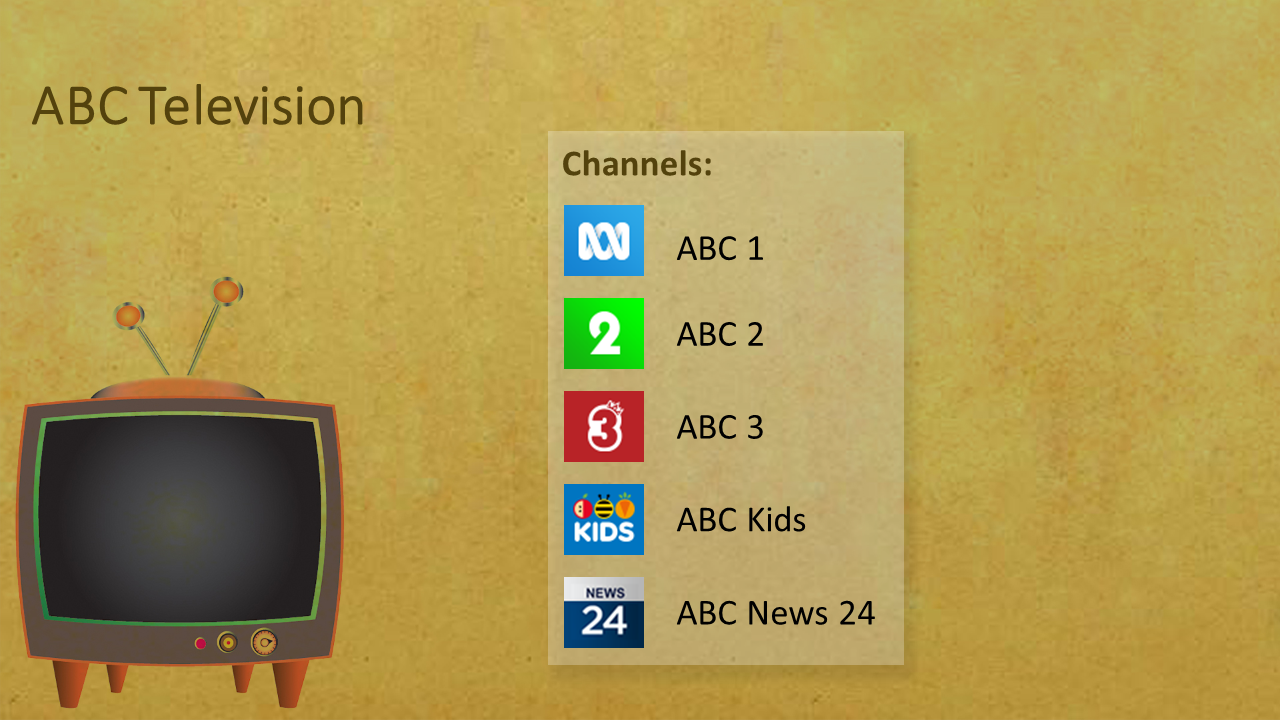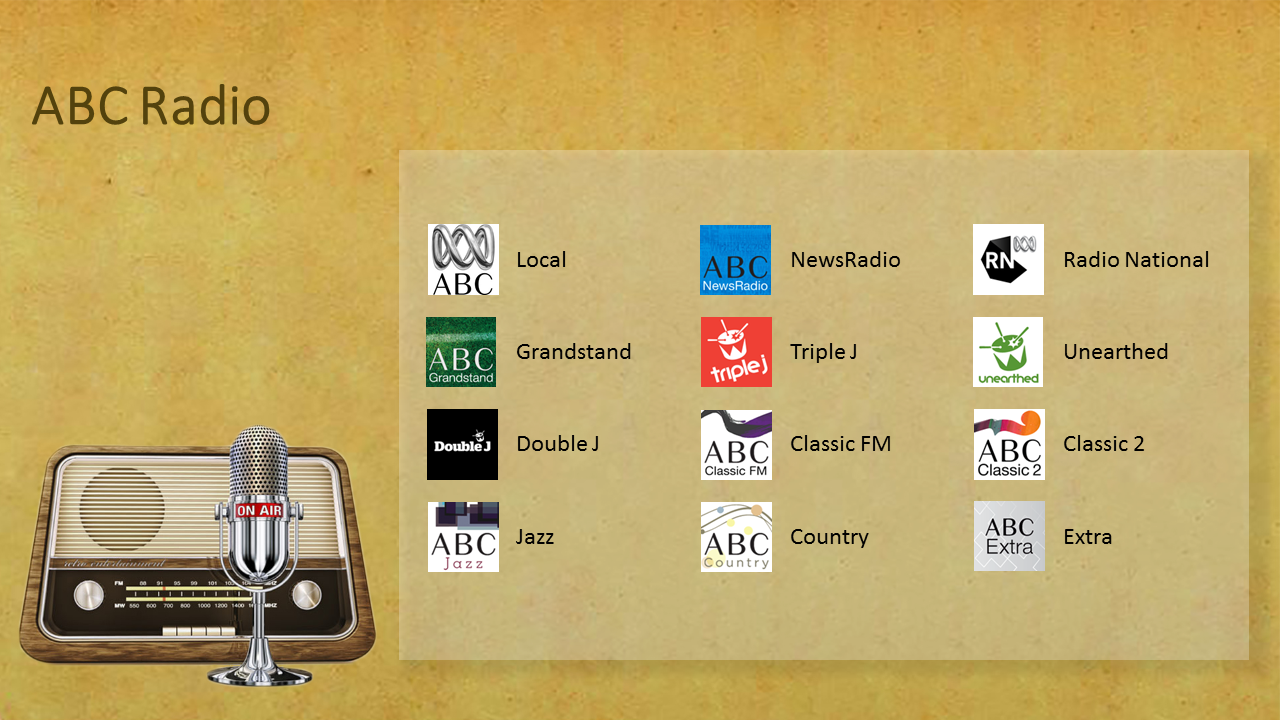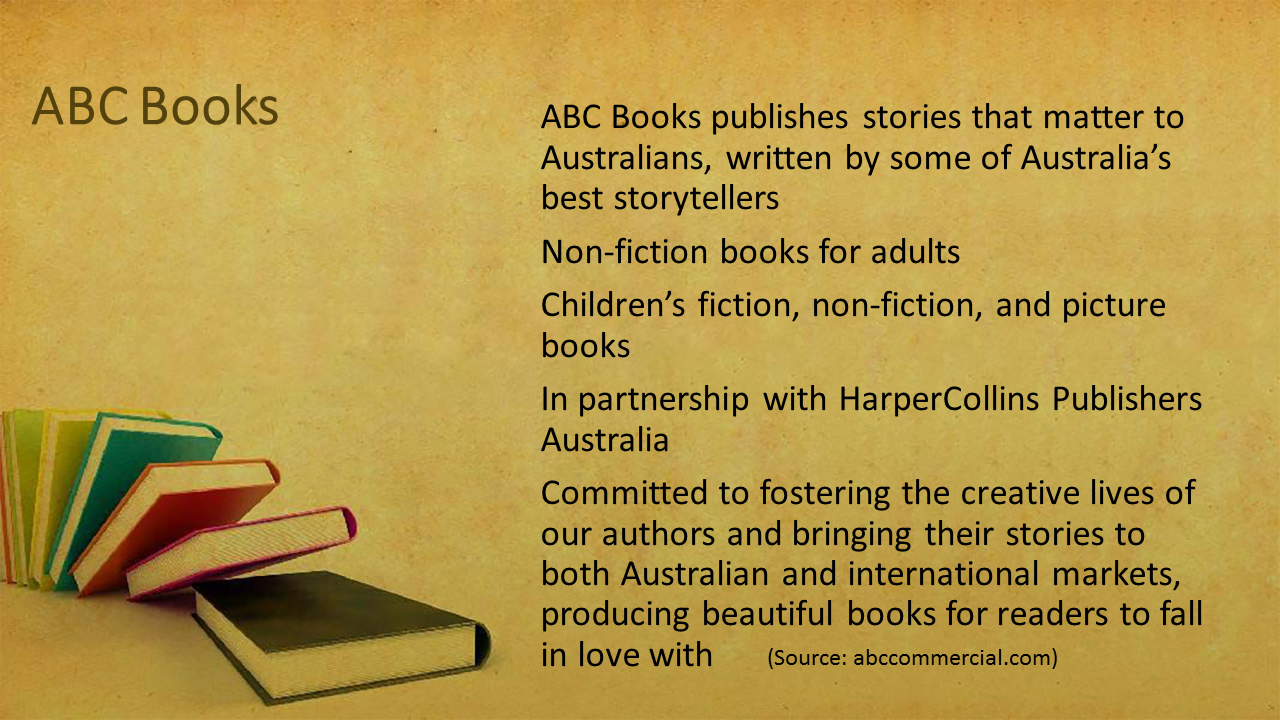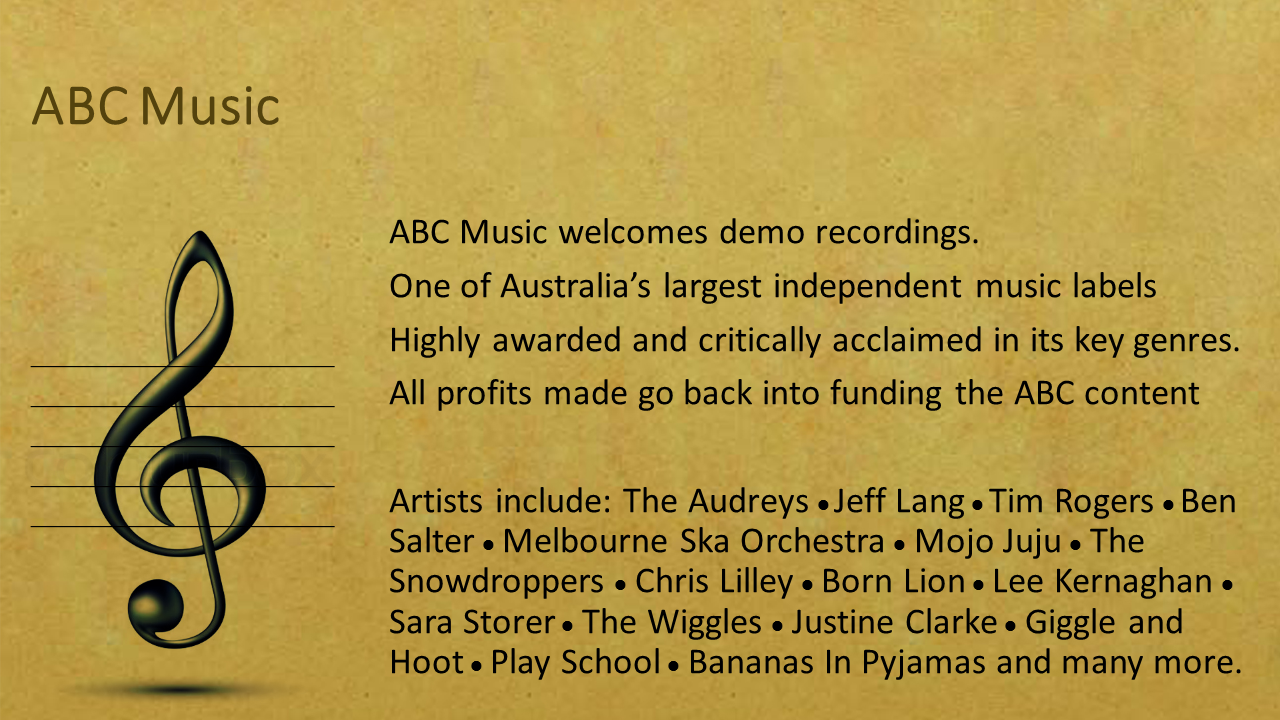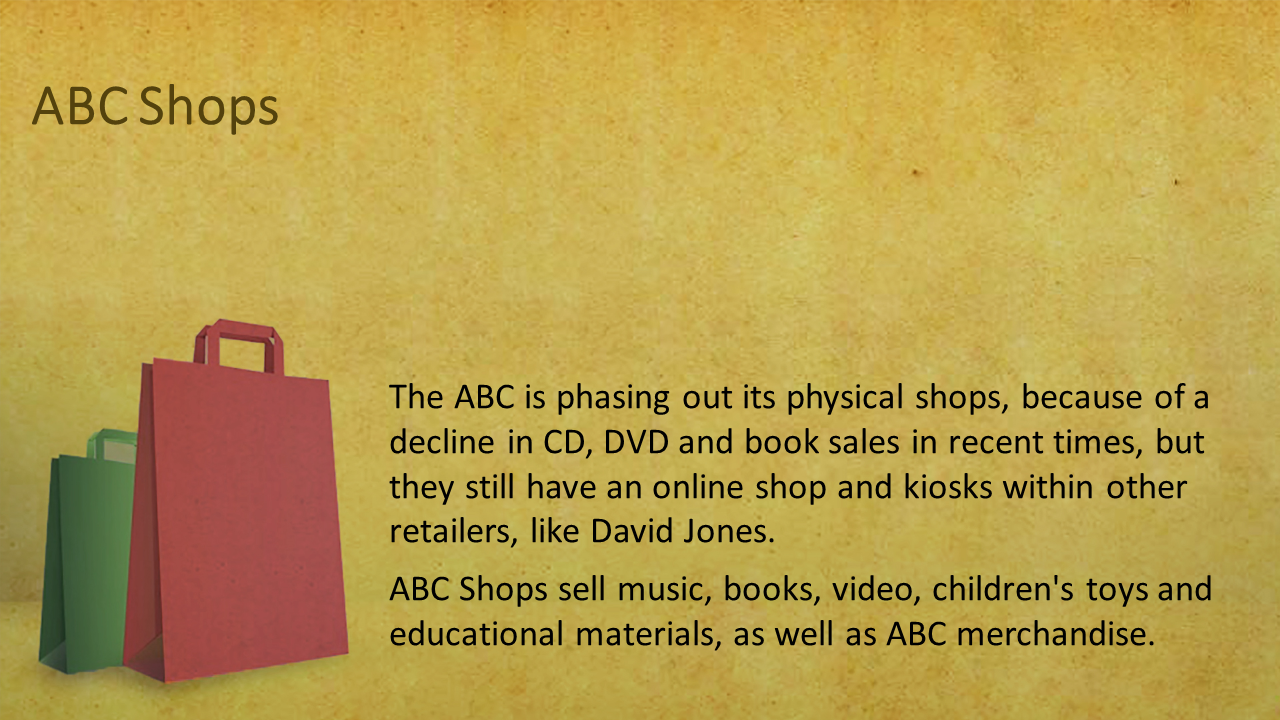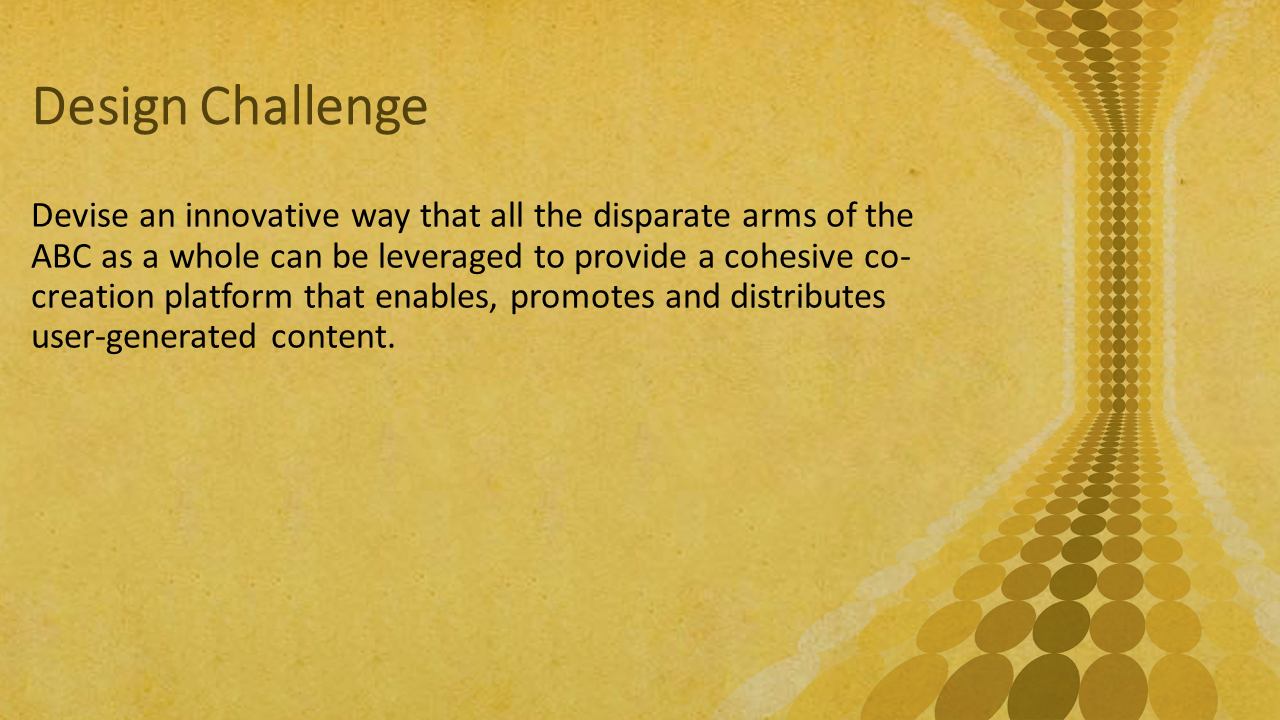 Notable Opportunities
I isolated four key channels that each offered promising foundations and opportunities for further development.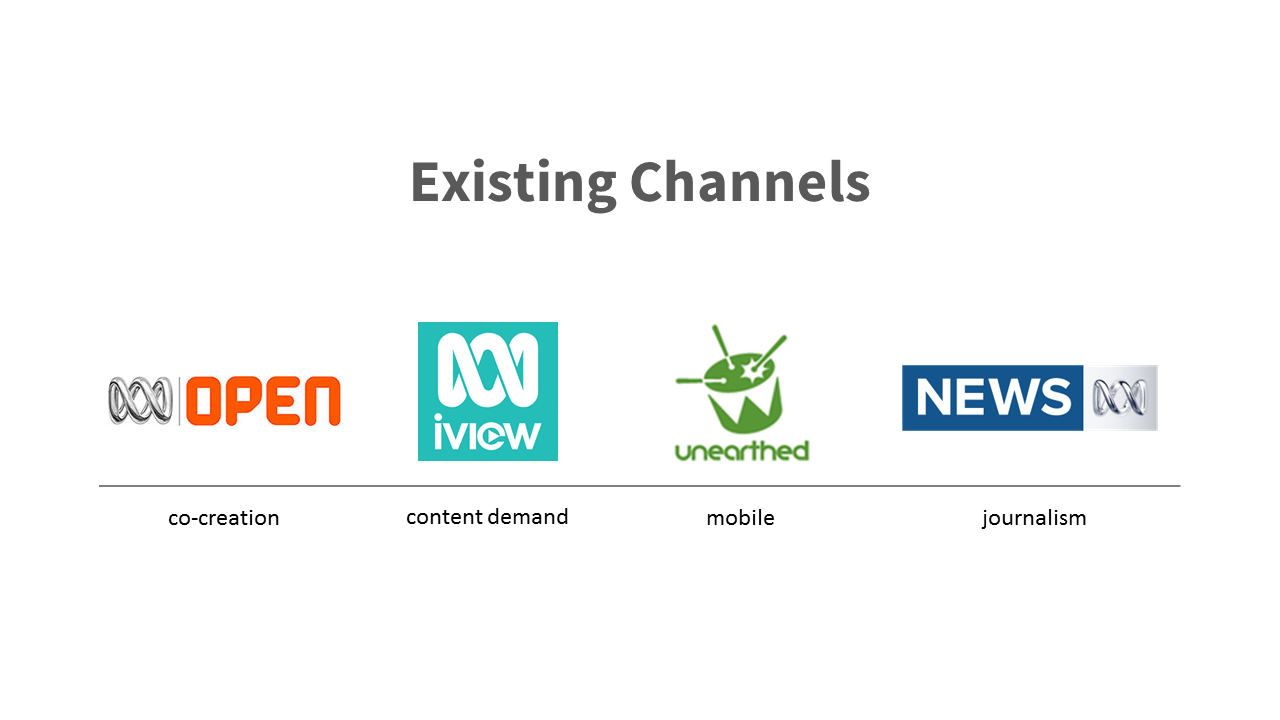 Competitors and Precedents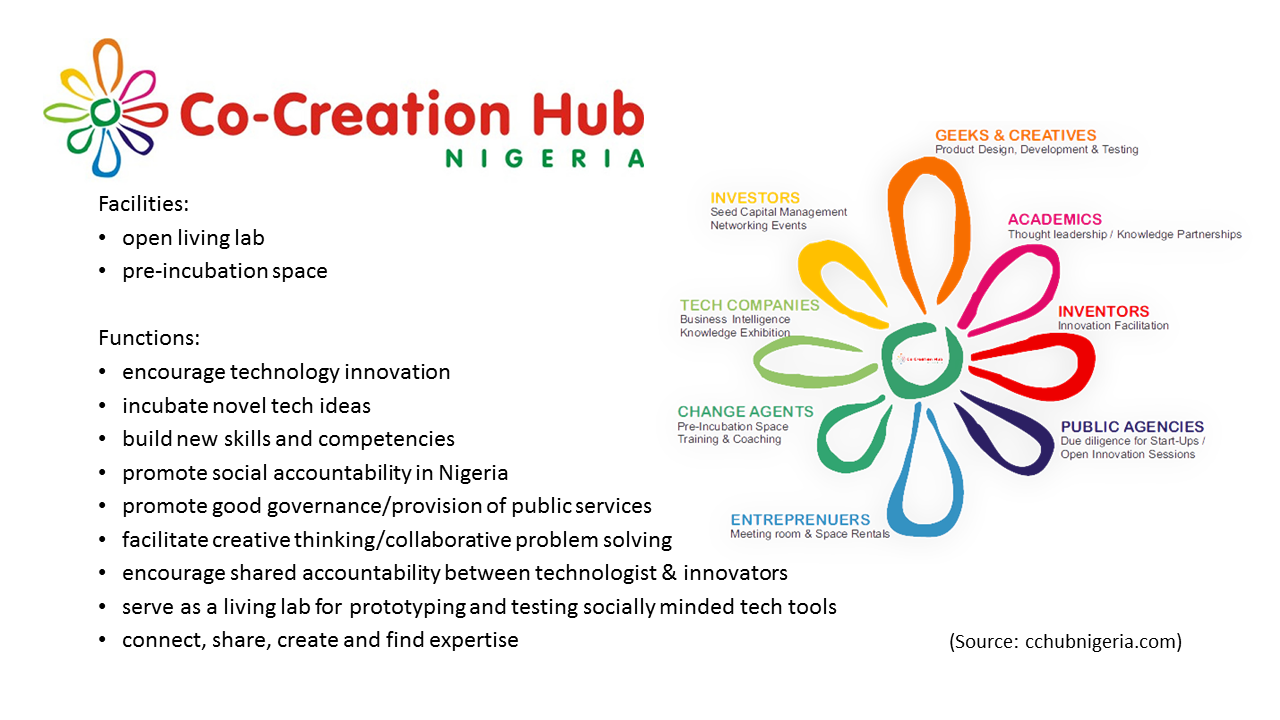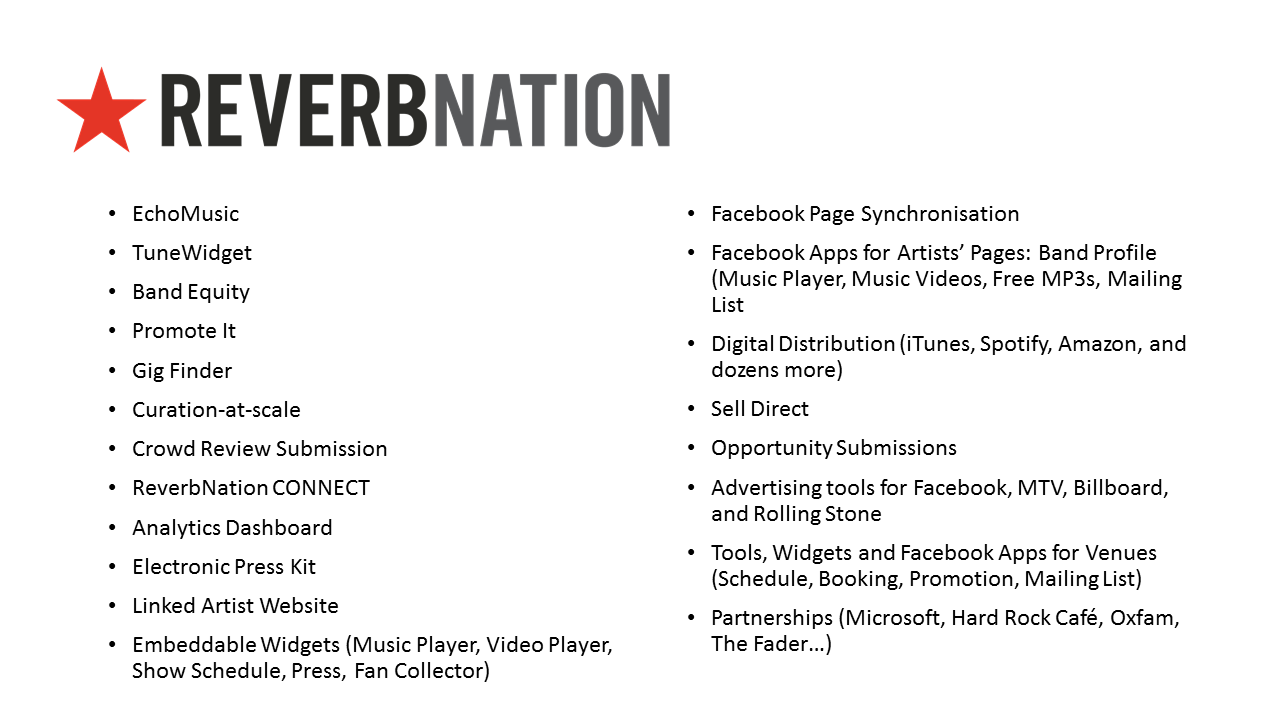 2. Immersion Study
I took part in a co-creation exercise on The Johnny Cash Project, where contributors draw individual frames of an interactive music video for Johnny Cash's last recording before his death.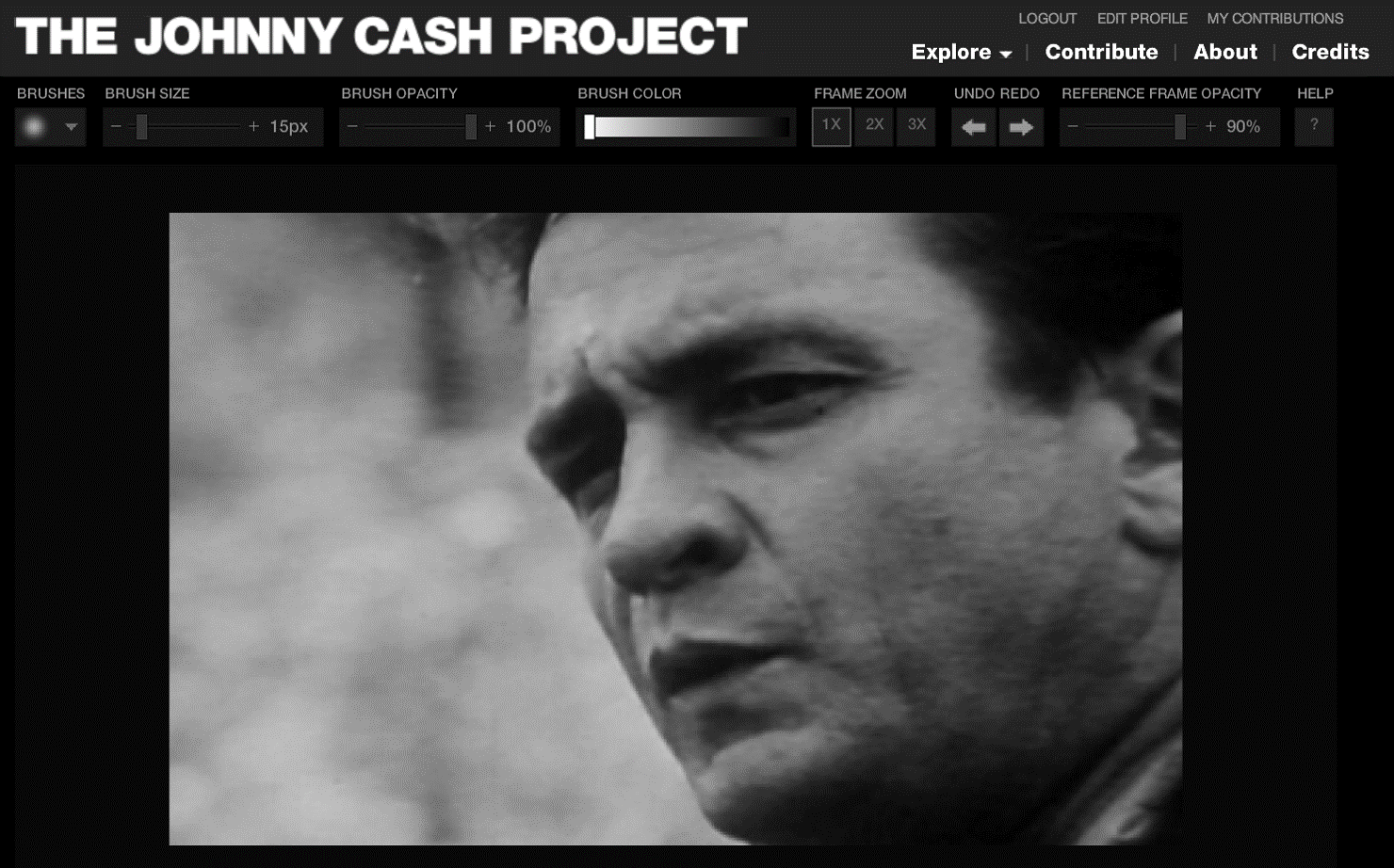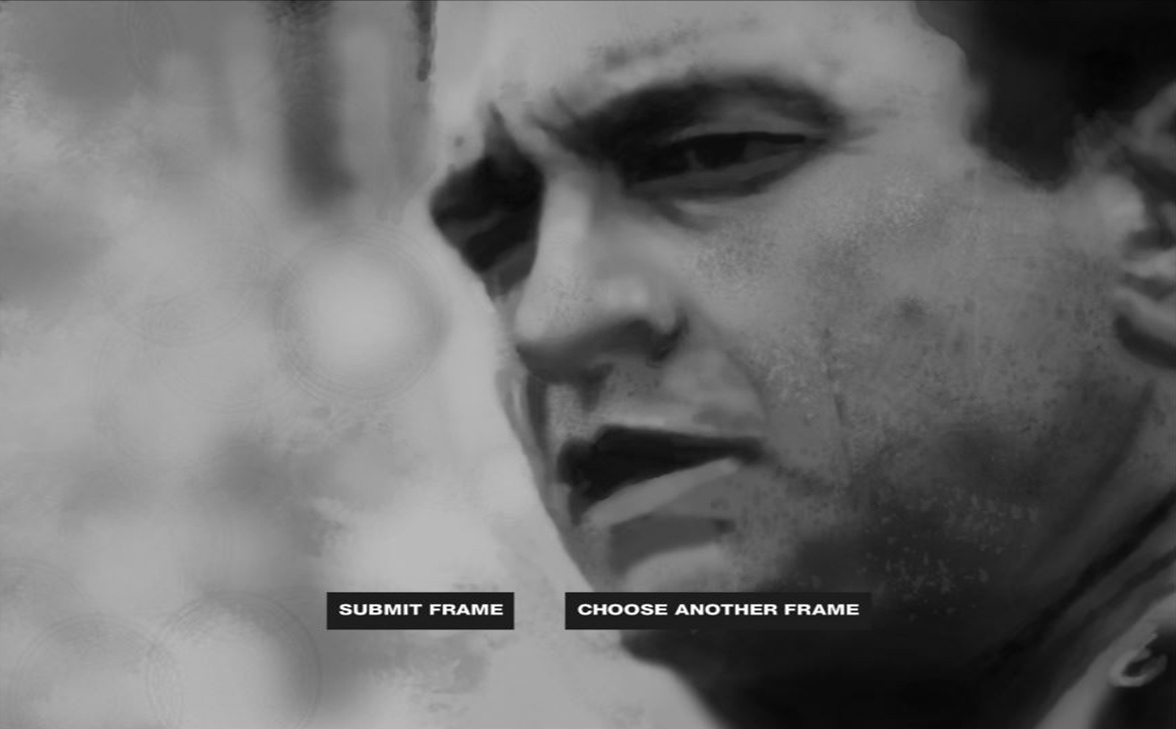 Triple J Unearthed Questions
We contacted artists through their Facebook pages, asking:
1. What has been the biggest help to your artistic career, and how?
2. What do you like about Unearthed? Alternately, is there something you wish you could change?
3. What do you think Unearthed and the music industry will look like in 10 years?

ReverbNation Questions
We contacted artists through ReverbNation and asked:
1.In using ReverbNation, what has been the biggest help to your artistic career, and how?
2.What do you like about ReverbNation?
3.Is there anything you would change about ReverbNation?
4.Are you familiar with Triple J Unearthed? If so, what do you like/dislike about it?
5.What do you think the music industry and platforms like ReverbNation and Triple J Unearthed will be like 10 years from now?

Street Questionnaire
The questionnaire below was distributed to pedestrians outside the ABC Headquarters in order to solicit responses from people familiar with the ABC, including staff and associates.
Fallback Flyer
If prospective participants showed interest, but reported a lack of time to fill out the questionnaire on-the-spot, they were given the flyer below, so that they could complete it online at their earliest convenience.
Online Version
The questionnaire below was also distributed online and is still live. Feel free to complete it. We can never have too much user data. Your feedback ensures that the end product will fulfill the needs and desires potential future users.
Foundational Design Phase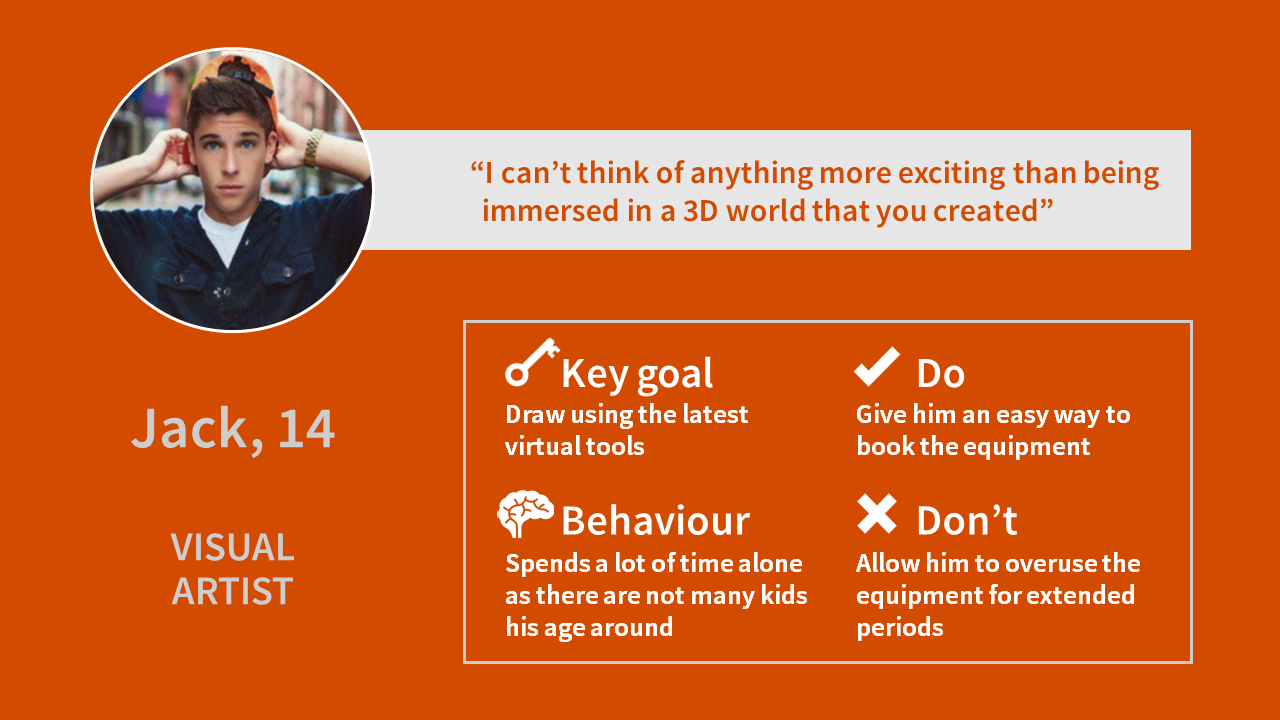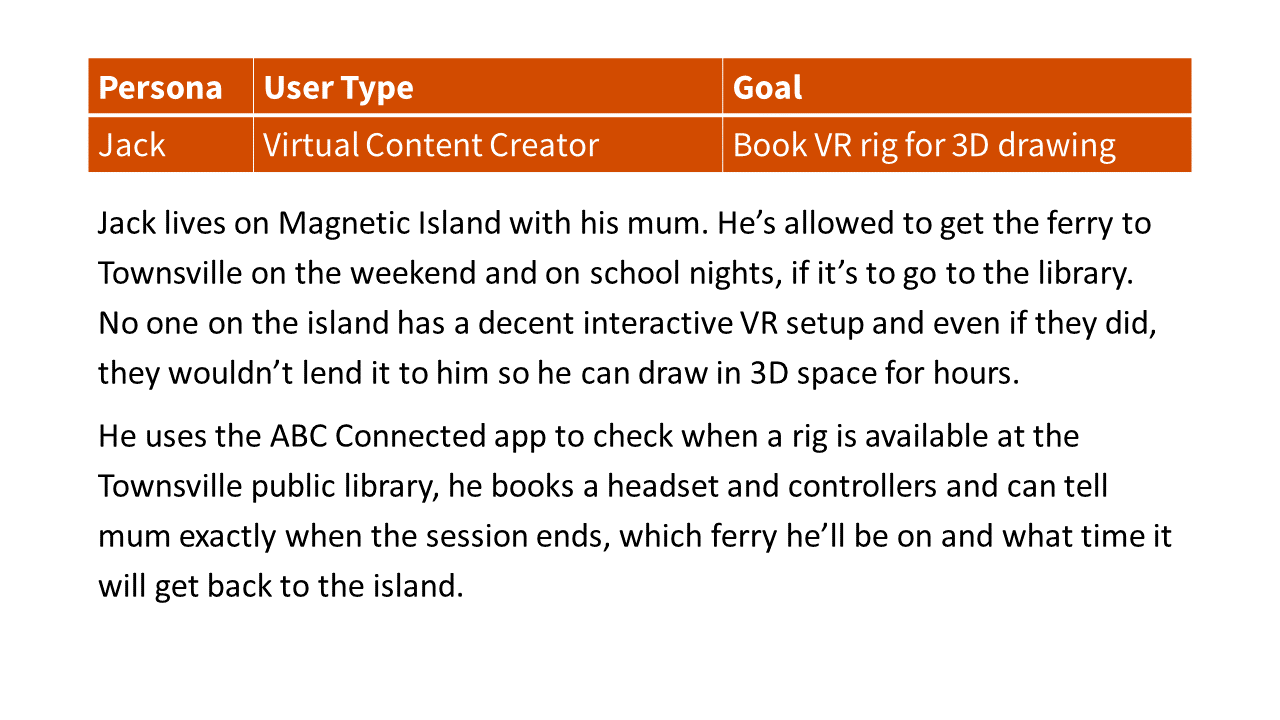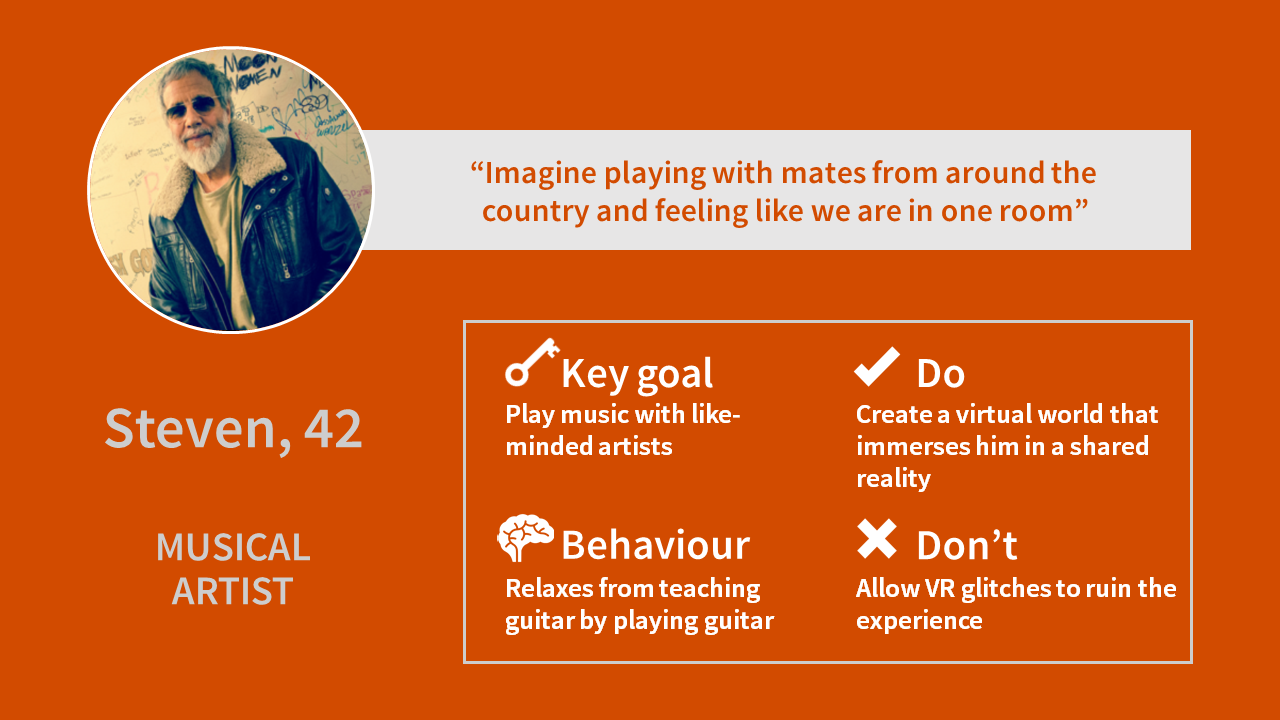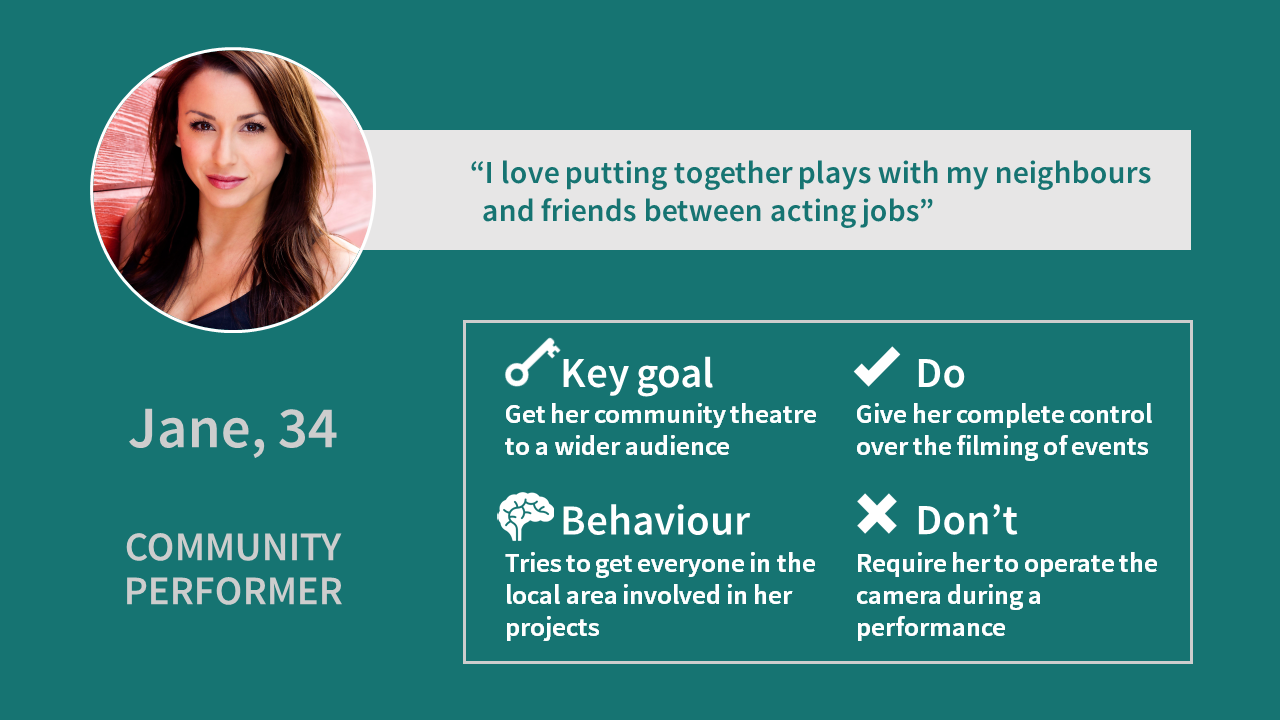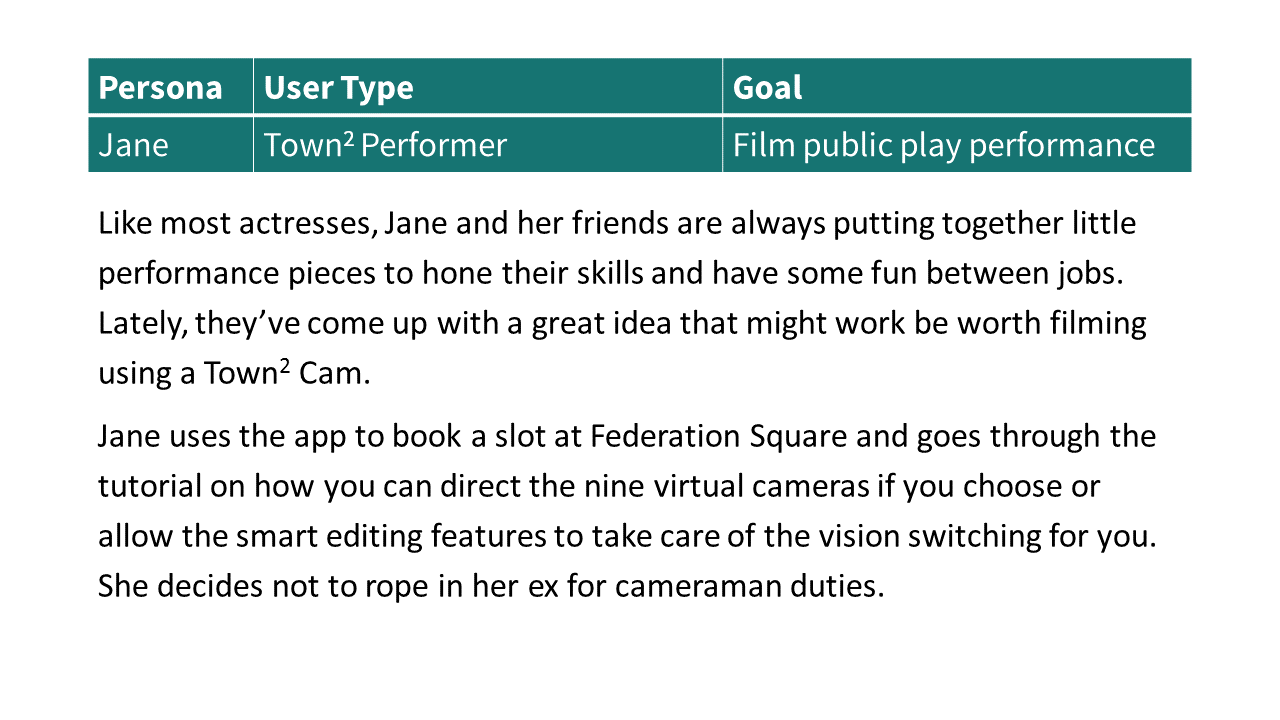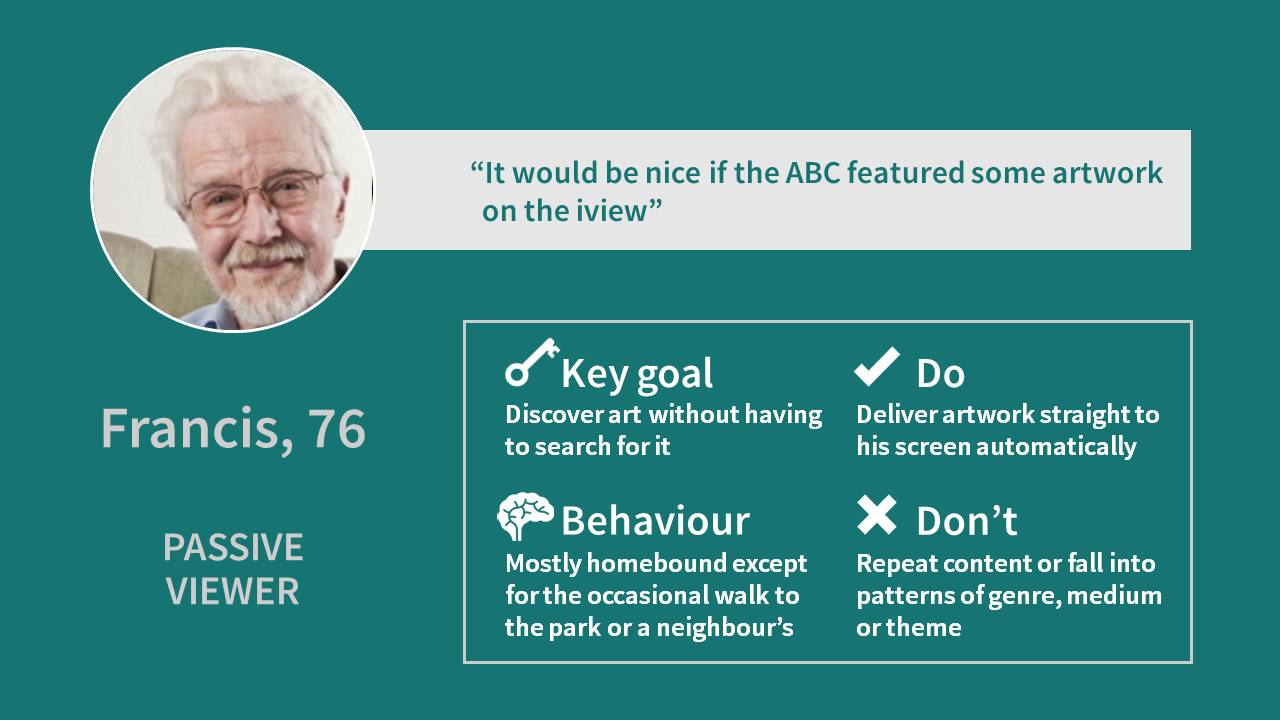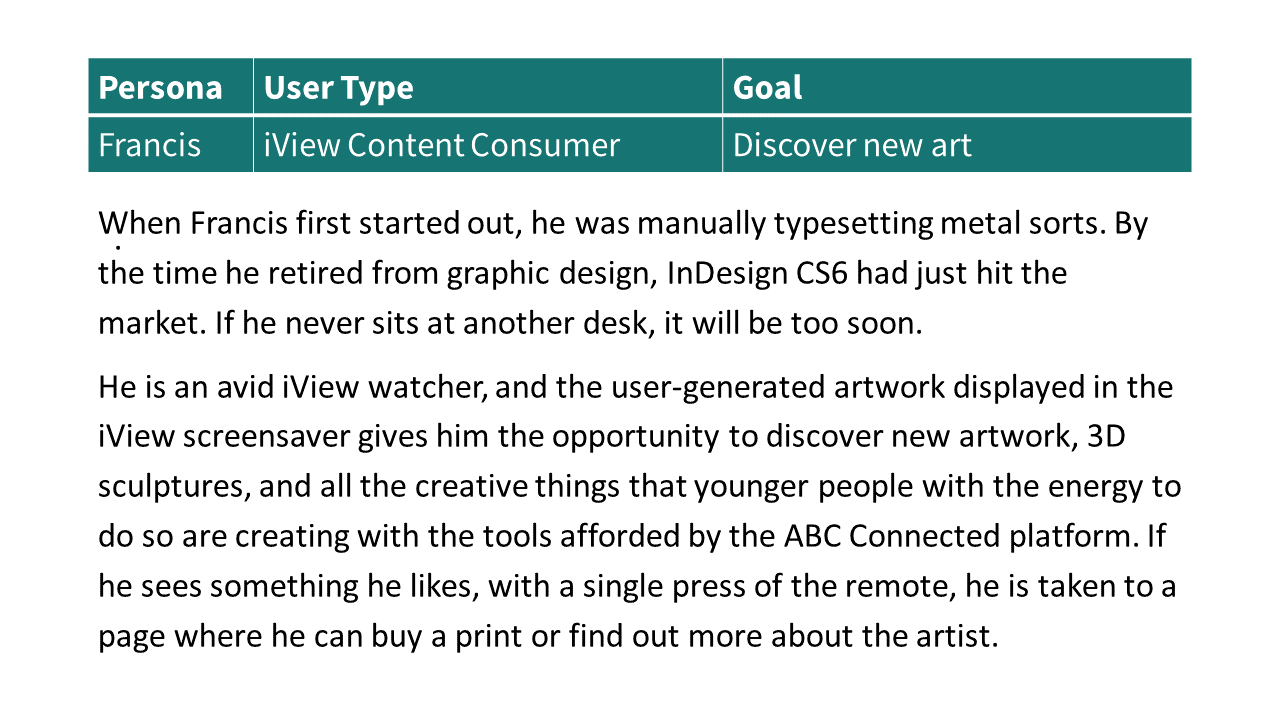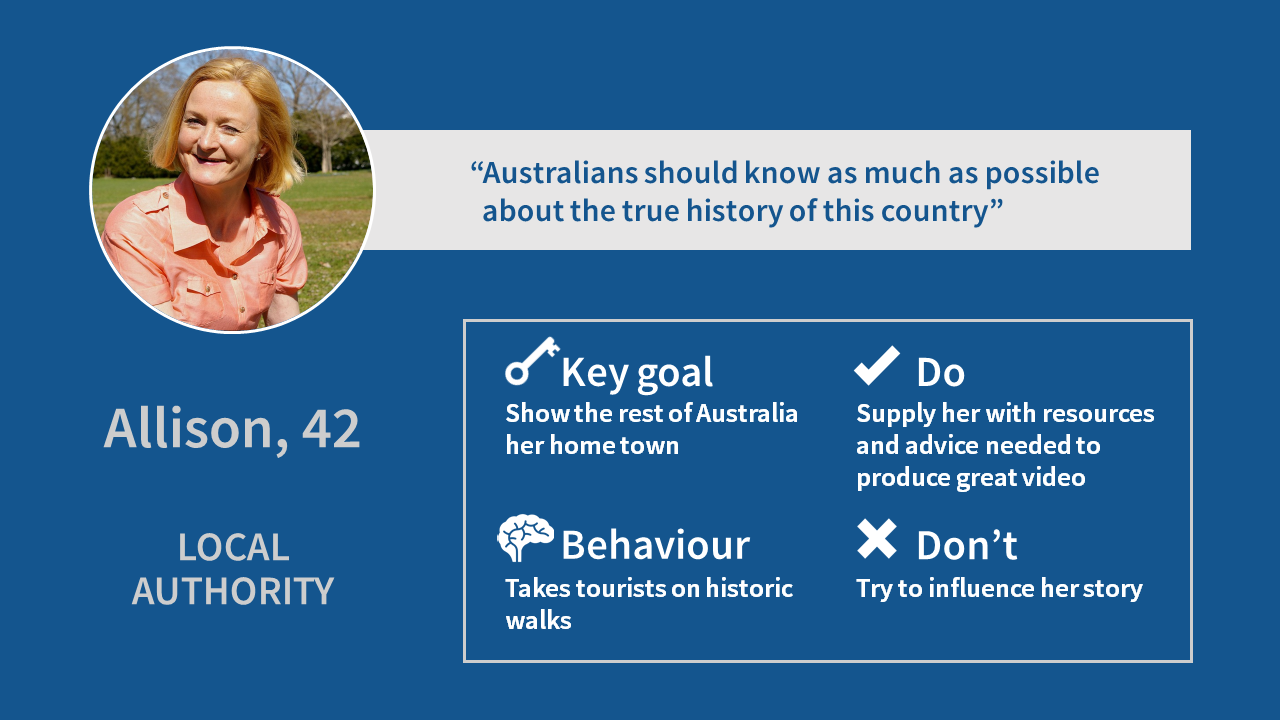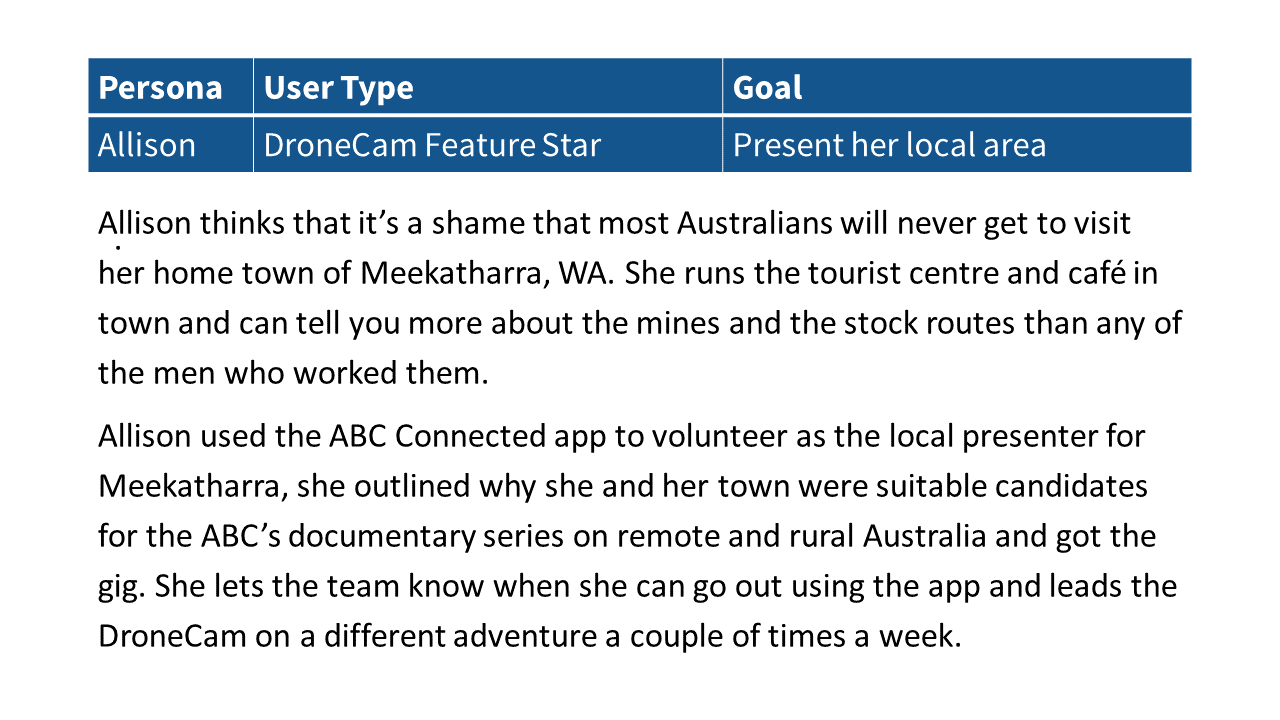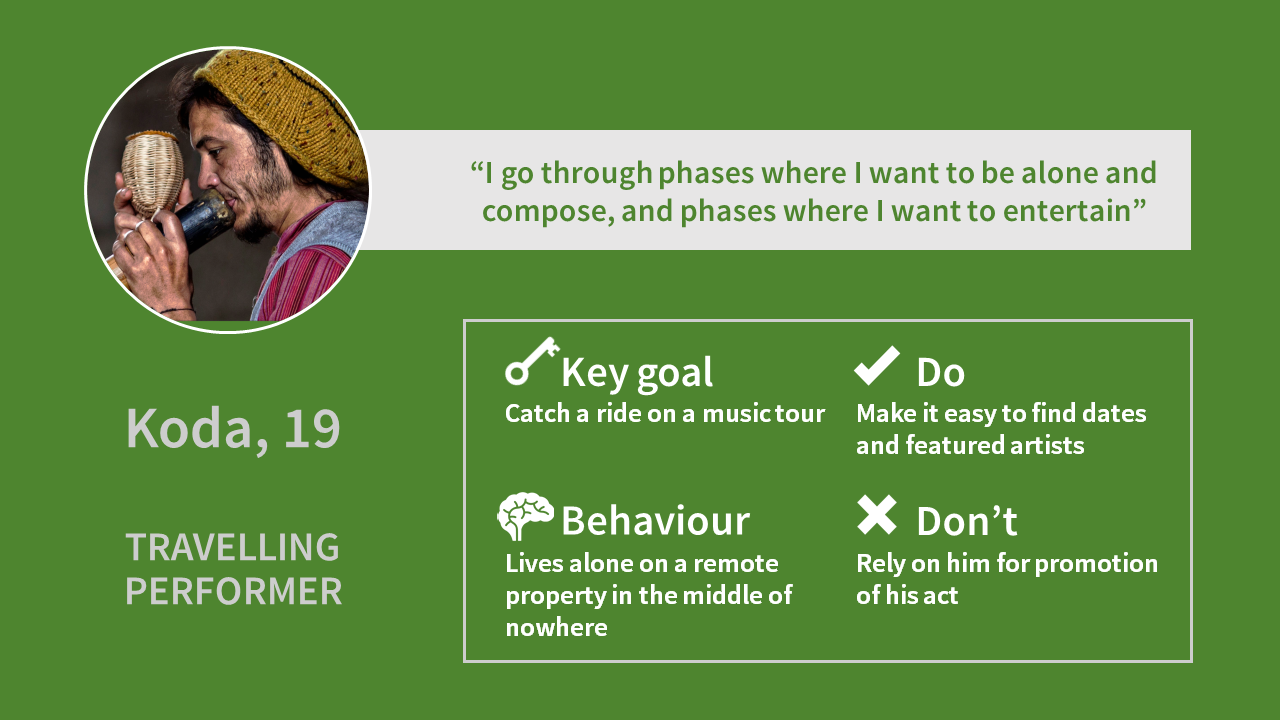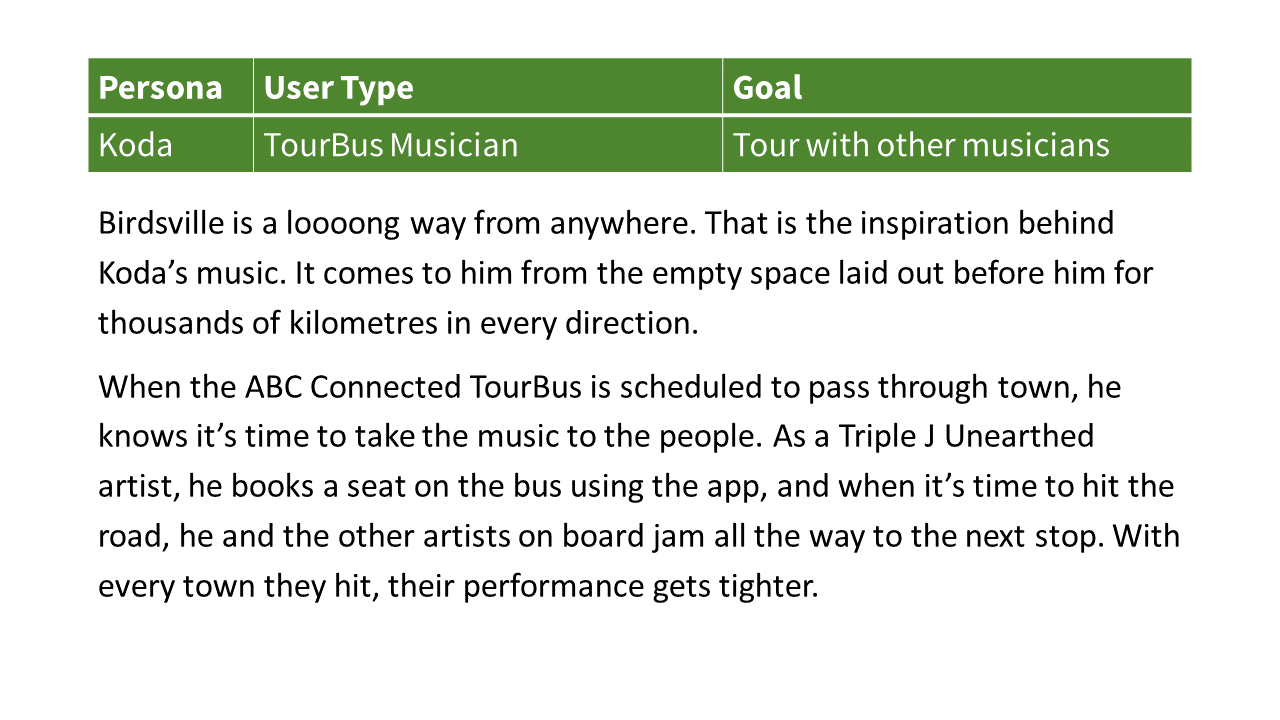 2. User Journeys & Storyboards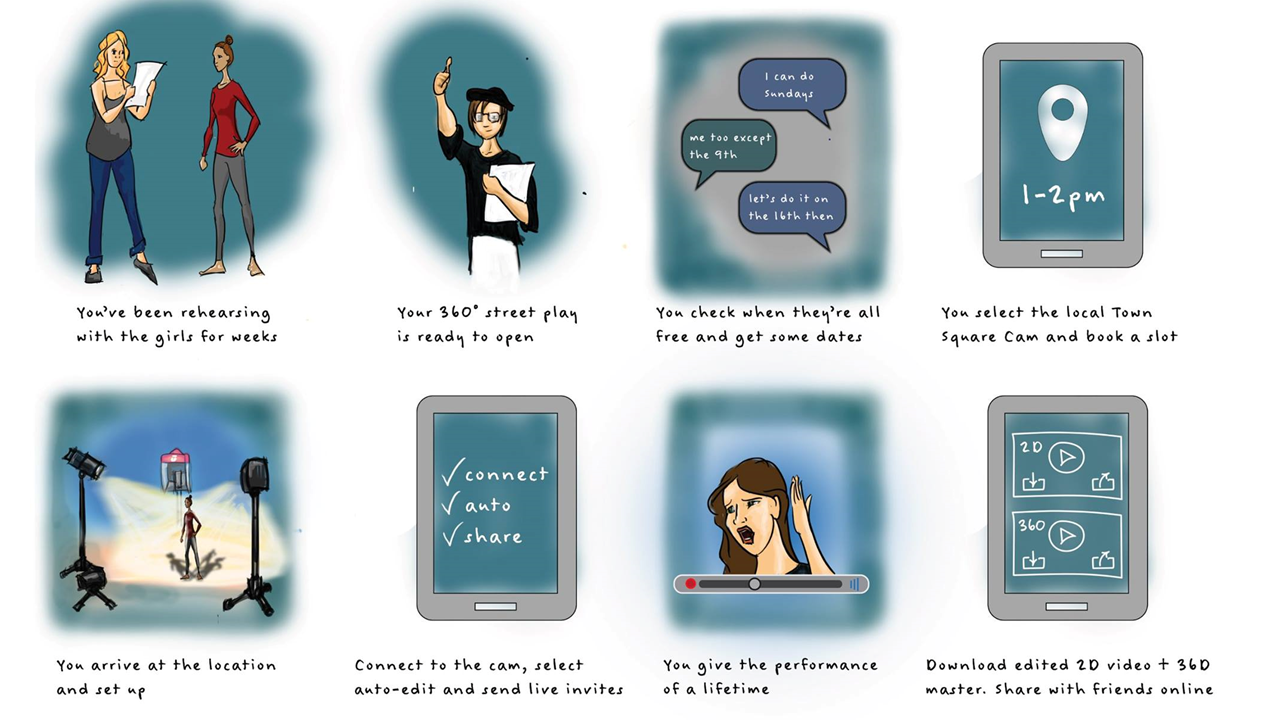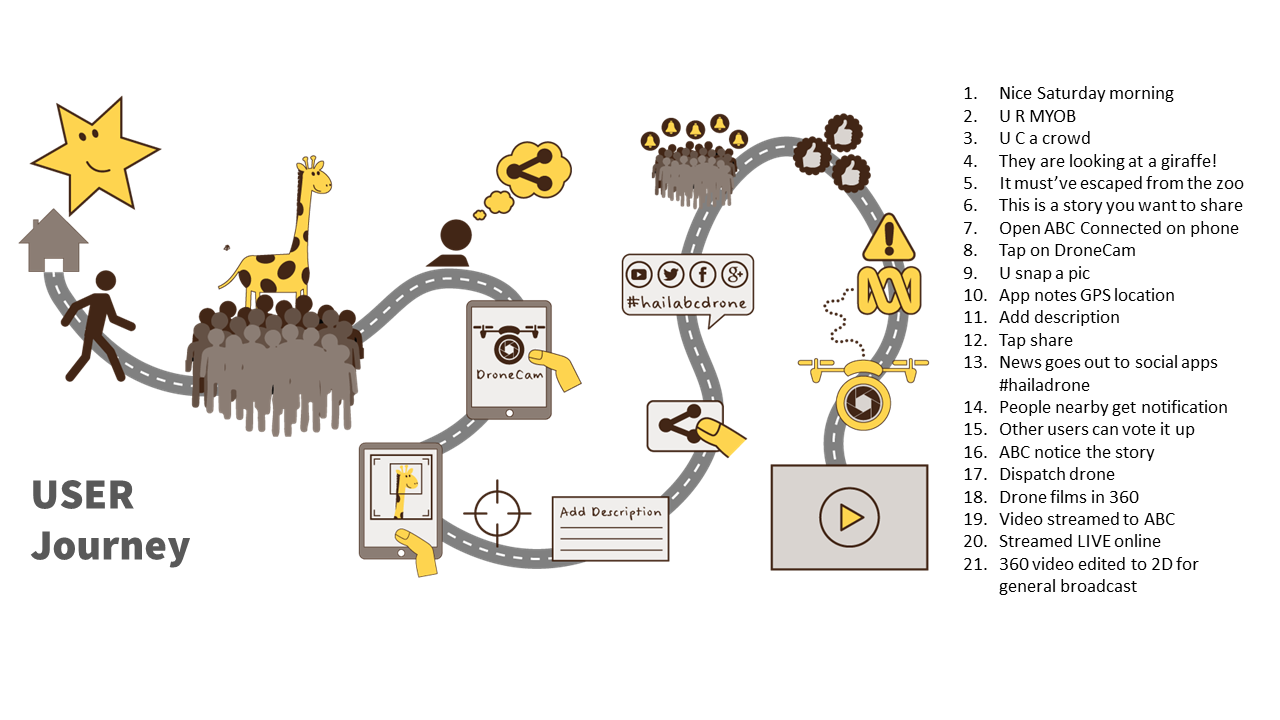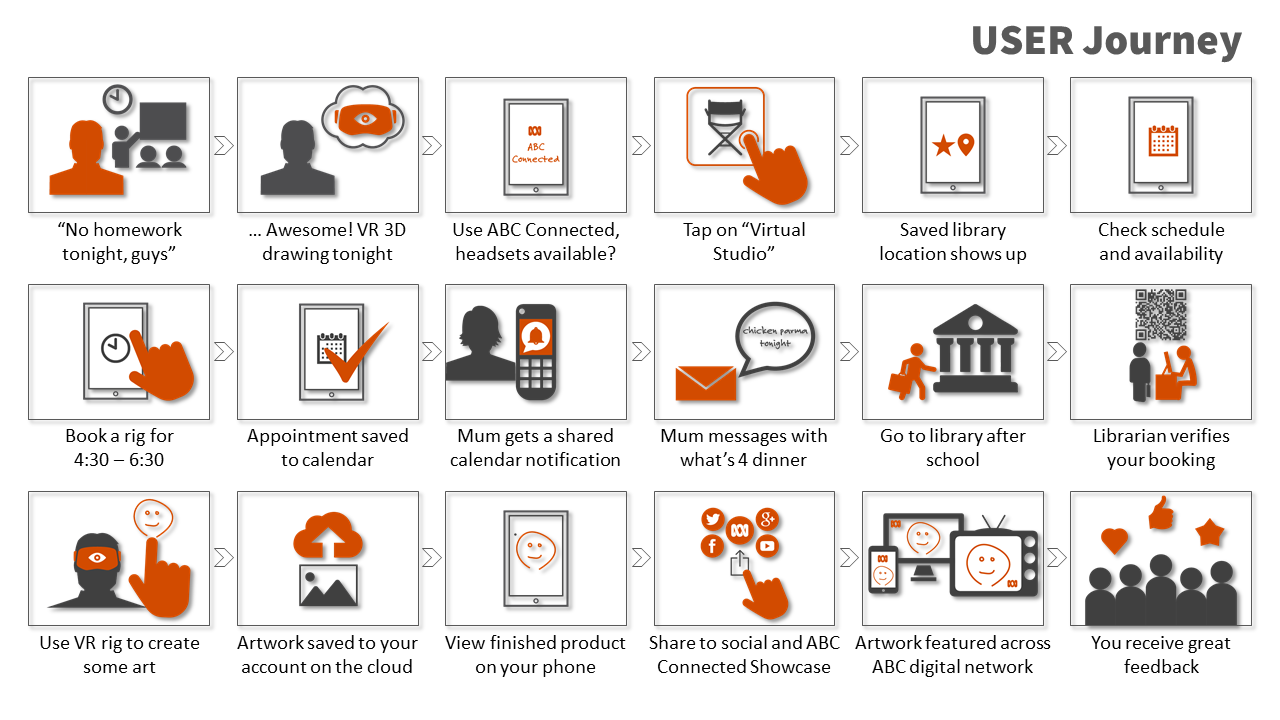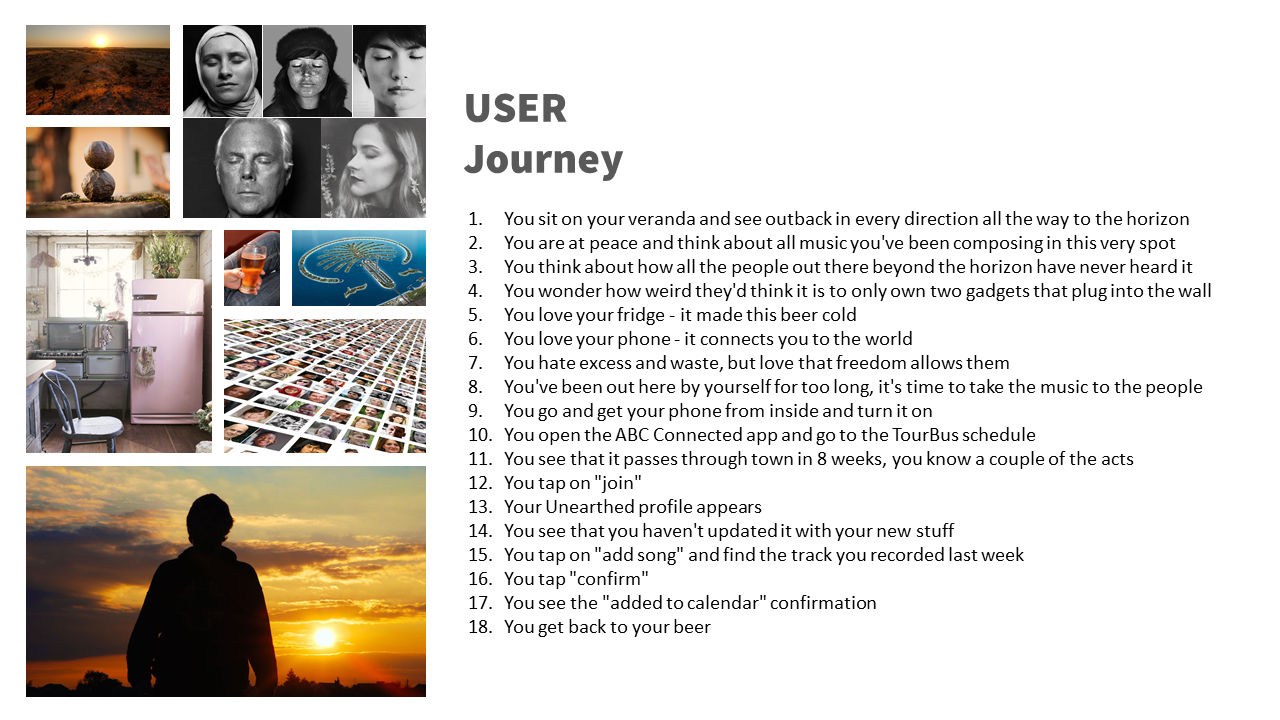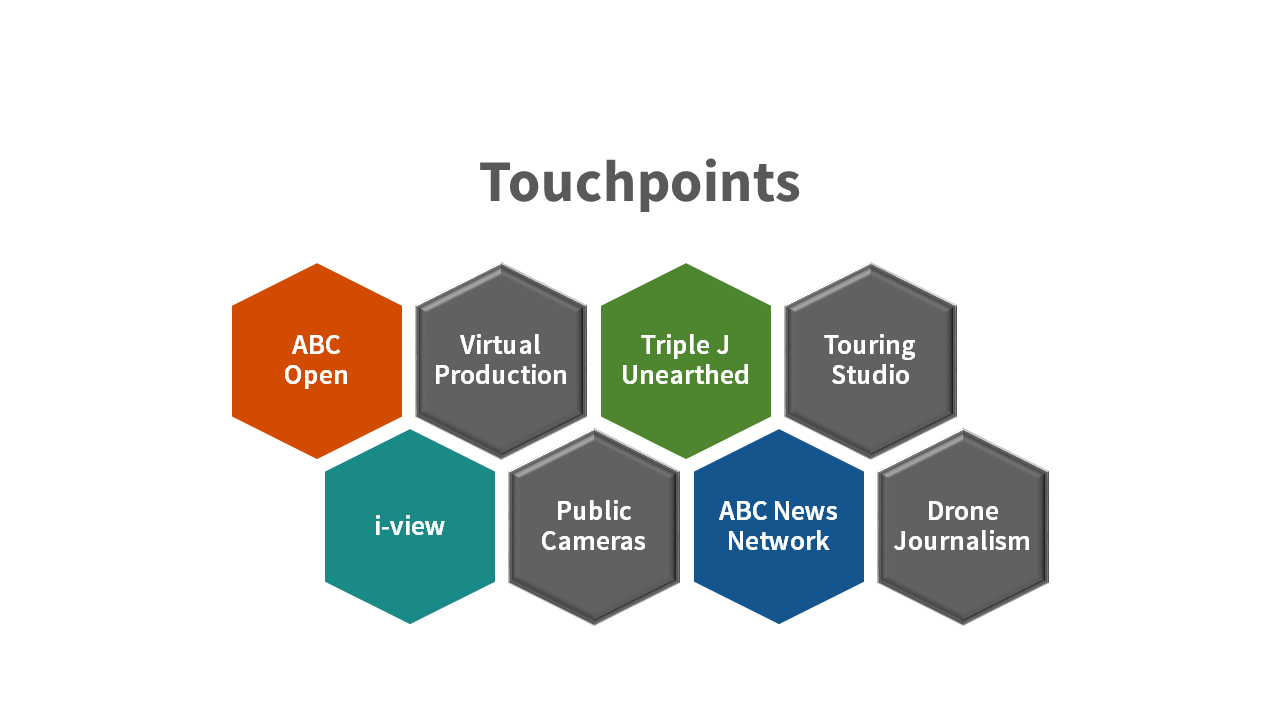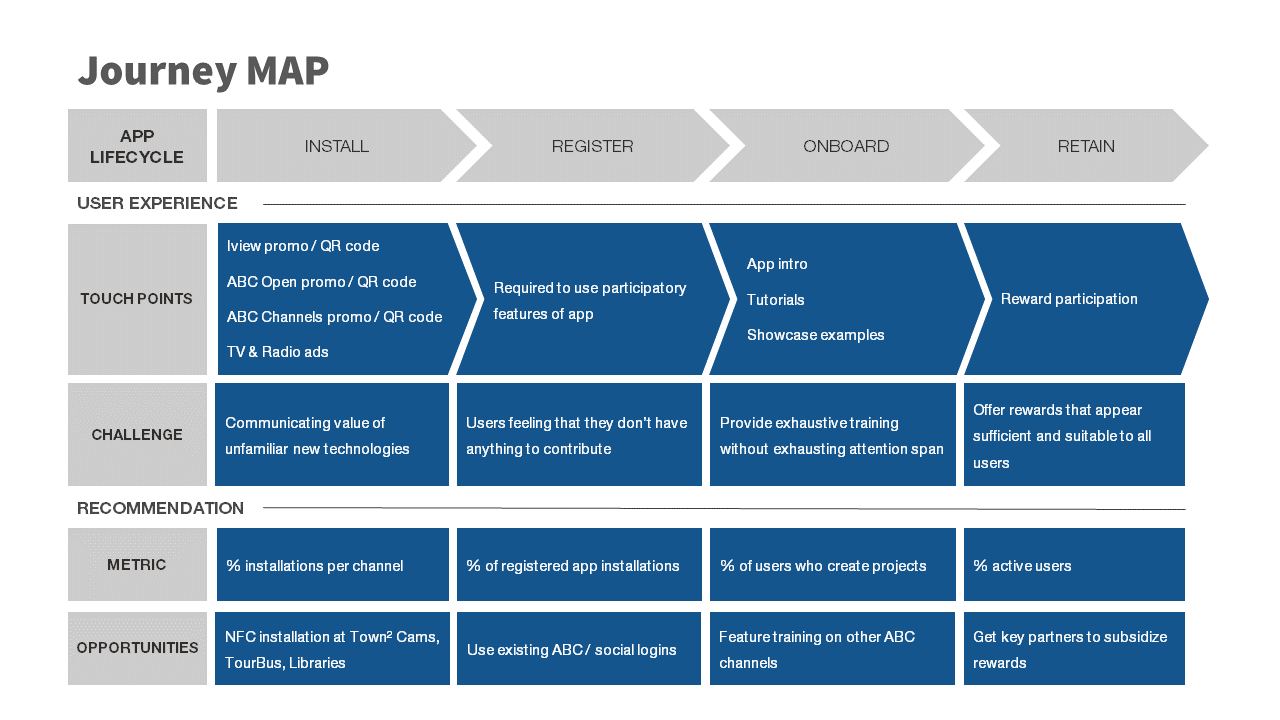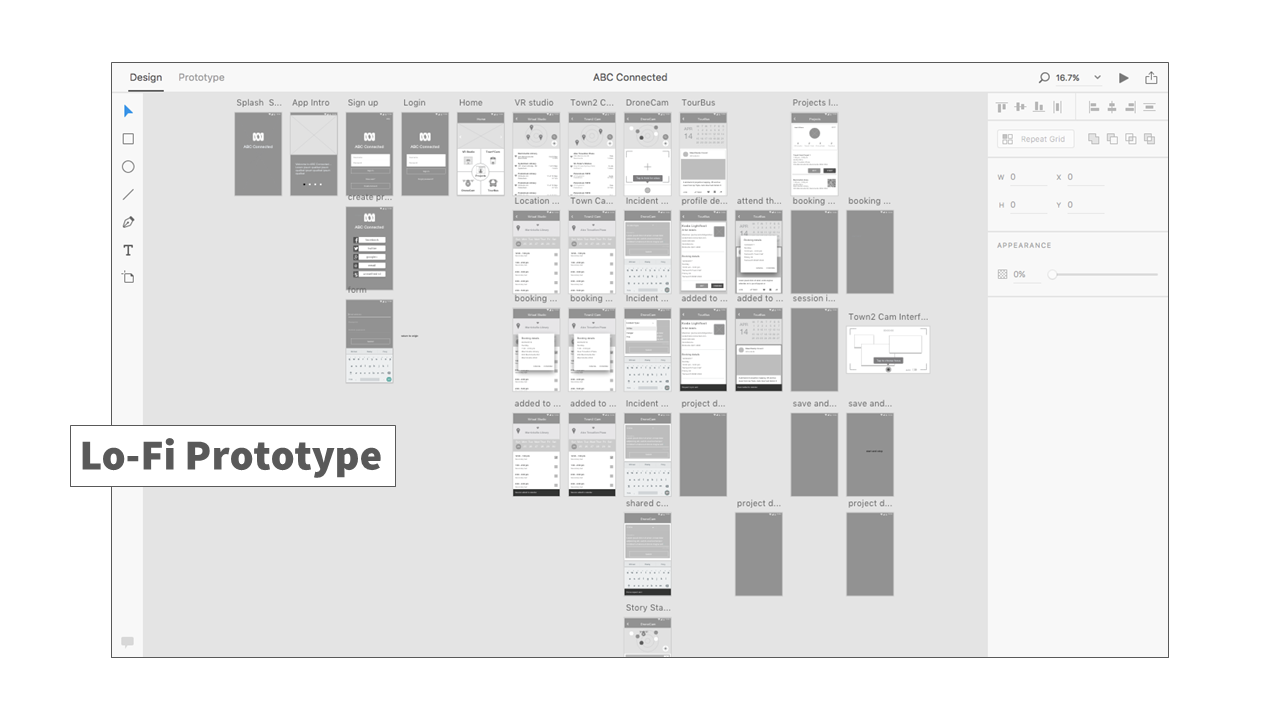 6. Lo-Fi Prototype Testing
Users were asked to complete the following tasks. The prototype was functional for these and little more.
Please book a VR session at Marrickville Library for 12-1 pm and confirm the booking.
Please book a TownSquare Cam at Alex Trevallion Plaza for 12-1 pm and confirm the booking.
Please request a DroneCam for an incident of crime
Please book to attend a TourBus event and confirm the booking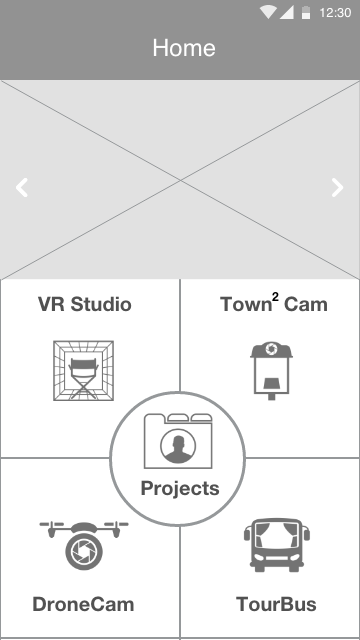 High Fidelity Prototype
Based on the success of the low fidelity prototype, a high fidelity version was create with no significant changes. However, the same testing procedure was still carried out with users